Carry us with you today, pay later.
We teamed up with Splitit to provide interest-free financing on any monte & coe weekender, briefcase, or backpack. You can now own your very own handmade monte & coe for as low as ~$3 a day with interest-free monthly payments for up to 7 months. That's less than the price of your morning latte!
SIMPLY SELECT "PAY WITH SPLITIT" at checkout!
How It Works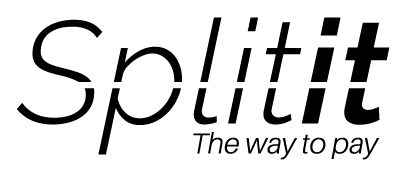 At checkout, select 'Pay with Splitit' and enter your credit card details. Just a few pieces of info for a real-time decision.
No credit checks required. No paperwork. The total amount is held in reserve on your card to ensure payment.
Your first payment is taken immediately. The rest will be paid automatically in monthly installments. No Hidden Fees or suprises.
Pay Today
$231
Total of $463 Held on Card
2nd Installment
$231
Total of $232 Held on Card
When will I receive my items?
Our products ship within 1-2 business days directly from our warehouse. As soon as you complete your purchase in the checkout section, you will receive an order confirmation. Once the product is shipped, a shipping notice will be emailed to you with your tracking information.
Are there any addtional fees?
No, this is an interest-free payment method with no additional fixed fees, service fees, interest or hidden fees of any kind.
Do you perform a credit check? What is the effect on my credit score?
There is no effect on your credit score since no credit check is performed. We simply reserve the amount on your credit card (you will never see it on your bill). Even if one of your authorization payments is declined, there is no effect on credit ratings, it is simply a declined charge.
How will payments show up on my credit card?
The instalments appear on your statement as individual charge items with the name of 'monte & coe'. These payments will appear monthly according to your instalment plan, with the same charge amount each time.
Can I pay off my balance early?
Upon completing your transaction, you will be provided a login to your customer portal where you can pay off your balance early.
ALL SET! NOW VISIT OUR SHOP BY CLICKING BELOW!